About Program
The faculty and students of Nova Southeastern University's (NSU) Occupational Therapy Department thank you for the opportunity to inform you about occupational therapy and how students are prepared with the knowledge, skills and value of lifelong learning to practice occupational therapy in customary and innovative ways within an ever-changing world.
Visit our Program Using a Back Stage Pass.
Watch our students share their perspectives.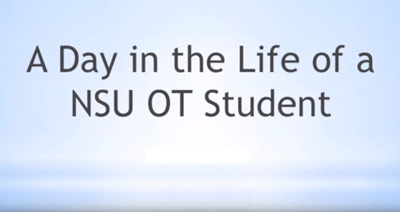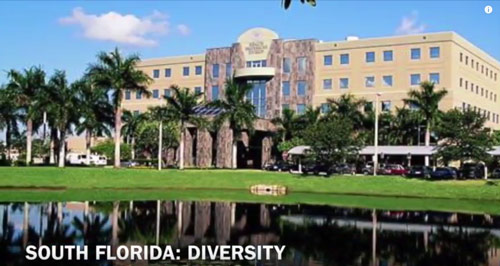 See more on INSTAGRAM at https://www.instagram.com/nsu.mot/
Occupational therapy is a health profession created over 90 years ago to help people of all ages help themselves participate in meaningful activities (occupations), to take care of themselves, be productive, learn, play and interact with others to the best of their abilities. Therefore, the curriculum, classes, labs and internships are based on the belief that doing occupation is how people stay healthy, create their identity, participate in life and feel good about themselves.
When you attend NSU's Occupational Therapy programs, you will gain knowledge to:
integrate knowledge from the arts and sciences
assess and treat in a way that match a client's needs and goals
promote health and well-being by helping people do occupation
lead your colleagues and the public to understand how occupation impacts health and
practice in various settings with people across the lifespan, with or without a disability or illness.
With this knowledge, graduates from NSU's Occupational Therapy programs become exceptionally keen observers, active listeners, creative strategists, critical thinkers, resourceful leaders and practical educators who help people set and meet goals, overcome challenges and thrive in the face of adversity. Students who enter the MOT program are expected to follow the minimal technical standards described in the "Essential Functions Policy for Admission, Retention, and Graduation".
The faculty and staff at NSU look forward to the opportunity to prepare you for a dynamic, diverse and rewarding career.