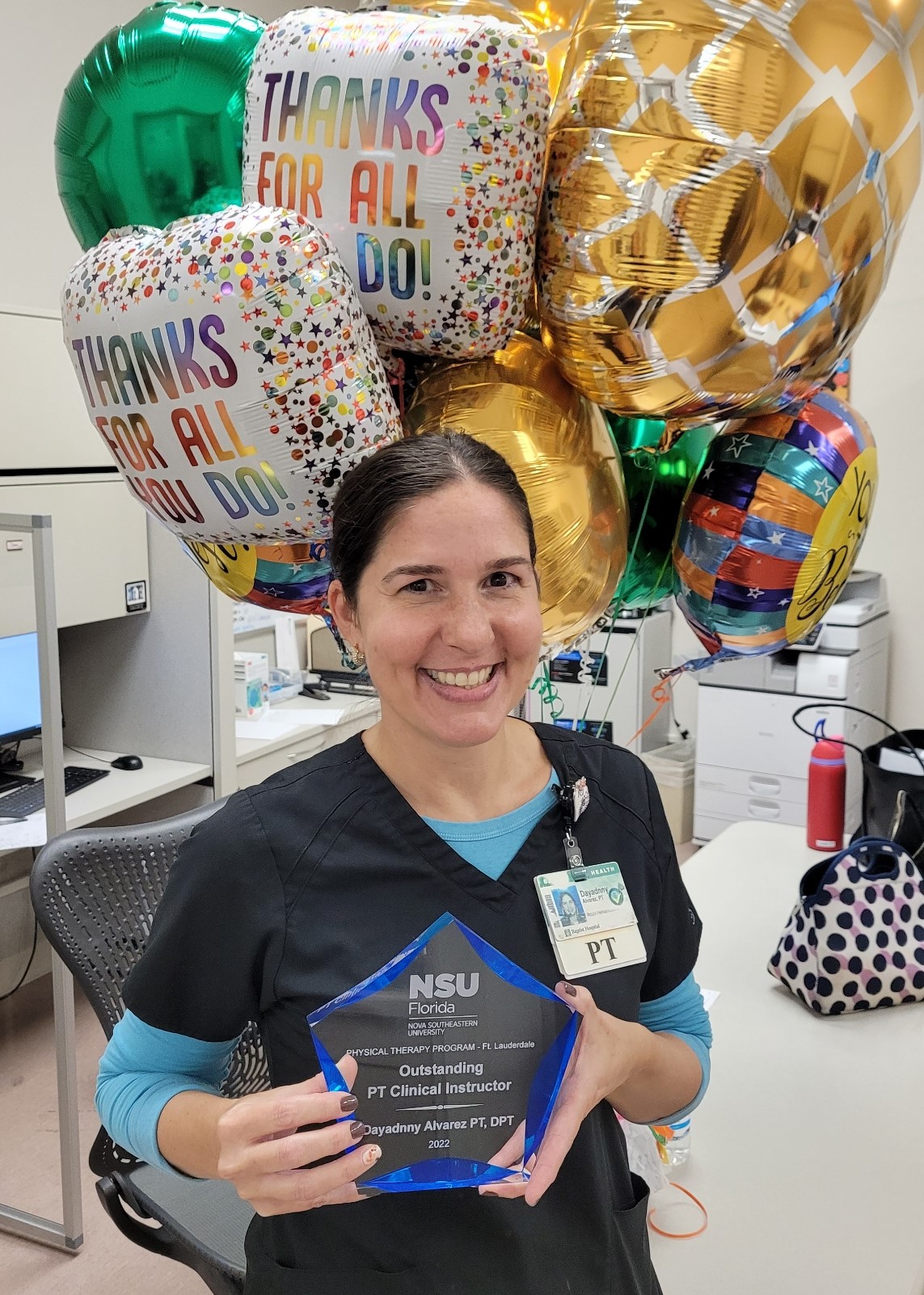 Dayadnny Alvarez, PT, DPT, CNT
Congratulations to Dayadnny Alvarez, PT, DPT, CNT from Baptist Hospital of Miami who received the 2022 NSU DPT Outstanding Clinical Instructor of the Year Award! 
Dayadnny demonstrates consistent, exemplary commitment to clinical education by providing meaningful acute care learning experiences, facilitating interprofessional collaboration, adapting to different ideas, and embodying life-long learning. She always has a positive and uplifting attitude and truly wants her students to excel! Thank you Dayadnny for your service to NSU and to the PT profession through clinical education!