Lia Jiannine, Ph.D., CSCS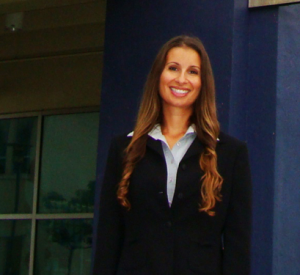 Associate Professor, Health and Human Performance
(954) 262-8159
ljiannine@nova.edu
Office: HPD Annex - Rm. 133
Education:
2015 – Ph.D. – Florida International University
2014 – Ed.S. – Florida International University
2005 – M.S. – University of Florida
2003 – B.S. – University of Florida
Courses Taught:
Exercise Prescription with Laboratory
Exercise and Sport Administration
Research Methods
Certifications:
ACSM-CEP – American College of Sports Medicine, Certified Exercise Physiologist
CISSN – Certified Sports Nutritionist of the International Society of Sports Nutrition (ISSN)
CSCS – Certified Strength and Conditioning Specialist of the National Strength and Conditioning Association
Area of Research:
The effects of exercise and sport supplementation on sexual functioning
Recent Peer-Reviewed Publications:
Coles, J., Mokha, M., Edmonds, A., & Jiannine, L. (2023). Blood Pressure in Normotensive Young Adults is not influenced by resistance training rest interval. Research Directs,3(1).
Jiannine, L., Evans, C., & Antonio, J. (2022). The Acute Consumption of an Isovolumic Water or Protein Shake Affects Body Composition as Determined via a Multi-Frequency Bioelectrical Impedance Analysis: Original Research. Journal of Exercise and Nutrition, 5(3).
Antonio, J., Jiannine, L., Peacock, C. & Tartar, J. L. (2020). The Effects of an Energy Drink on Psychomotor Vigilance in Trained Individuals. Journal or Morphology and Kinesiology, 4 (3).