Frederick Paola, MD, JD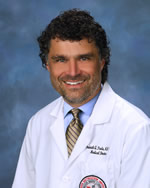 Medical Director, Physician Assistant - Fort Myers
Adjunct Faculty, Master of Health Science
Adjunct Faculty, Doctor of Health Science
Adjunct Faculty, MHS/DHS Dual Degree
(239) 274-1029
pfrederi@nova.edu
Dr. Paola is a graduate of Stony Brook University (B.S. in Biochemistry 1980), the Yale University School of Medicine (M.D. 1984) and the NYU School of Law (J.D. 1991). 
He has been involved in graduate and undergraduate bioethics education since completing his formal education in 1991. 
From 1996 through 2003 he was core faculty in the Division of Medical Ethics and Humanities at the University of South Florida (USF) College of Medicine in Tampa, Florida, and in that capacity participated in the ethics education of USF's third and fourth year medical students, as well as its medical residents. In 2003, he was promoted to Associate Professor of Medicine. In 2004 he became Medical Director of the NSU PA Program Fort Myers, and currently is Professor, Health Professions Division, NSU. In recent years, he has lectured in Italy at the University of Pavia and at the University of Padua. He is the co-author of the 2009 text Medical Ethics and Humanities, and author of the soon-to-be released Ethical and Legal Aspects of Health Care Practice.